Gaynor O'Flynn, dispelling creative prejudice through "Time"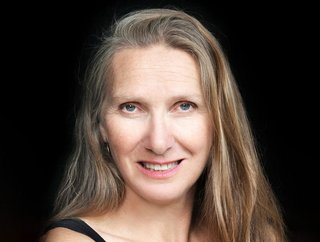 Gaynor O'Flynn
Gaynor O'Flynn's new play "Time" highlights how to turn the invisibility that afflicts post-menopausal women into a superpower
Gaynor O'Flynn has worked across the creative industries for over 25 years as a writer, performer, director, and campaigner, starting her career in music arts TV for Channel 4, ITV and the BBC. Her first video artwork was exhibited at The Tate, Liverpool in 1990, and since, her music has been featured in films such as Argo, which won the Oscar for Best Picture in 2013.
Gaynor is currently celebrating the release of her play "Time", a darkly comic piece about turning the invisibility that afflicts post-menopausal women, into an actual superpower.
We caught up with Gaylor to learn more about her incredible career on stage, and the moving messages behind Time.
Hi Gaynor, can you begin by telling us a little about your play, Time.
Time is the story of a middle-aged female cliché, who uses her post-menopausal superpower, her invisibility, to 'visit' successful friends from her past and reinvent her life.
The show, best practices in the traditional media of theatre, music and film with virtual production to create a beautiful app, artwork and play.
What do you aim to achieve through the play?
I aim to also unite women and make us all aware of our superpowers! The play supports creative women everywhere to rise, evolve and be seen and heard! We women need to be the change we want to see in the world.
Men rule the world and men rule the creative industries.
A US$192+ billion gender gap excludes women, and the older women get, the more silent and invisible women become.
It's TIME for women to rise and call on the creative industry from the BBC to Netflix, MoMA to Sotheby's, Hollywood to Bollywood, Glastonbury to Coachella, Broadway to The West End, to open their doors and let more women in.
Until our stories, voices, songs, art, performances and words are seen and heard, humanity's story will not change – but it must change.
The play also pays particular attention to the invisibility that post-menopausal women feel. Why is this an important topic to cover?
I wrote TIME in response to a lifetime of bias, discrimination and prejudice, I feel it is SO important to raise awareness of the ongoing prejudice creative women face, particularly in a digital world where so much of our communication and messaging is controlled by tech companies, whose AI and algorithms discriminate more than humans as less than 1% of tech start-ups are women-led.
What advice would you give to creative women struggling with feeling invisible?
You are not imagining it! The creative industries are biased, and prejudiced and we all need to unite, rise and be seen and heard. We need to help each other. and it's TIME for the change you want to see in your world. TIME will run at the Vault Festival from 7th - 12th March 2023