How to land your dream graduate job with Shreya Singh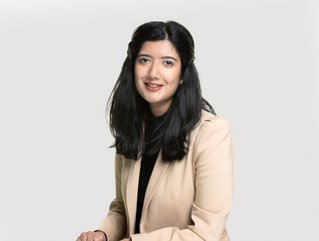 Shreya Singh
From a literature degree to a career in finance, we sat down with Shreya Singh to hear her advice on how to land a dream graduate job
After graduating, Shreya Singh decided to take a different path than the one she initially intended as she landed an amazing opportunity with Lloyds Banking Group. We sat down with her to discuss how she found the graduate scheme while hearing any advice she could give to others hoping to follow a similar path.
Hi Shreya! Please tell us a little bit about yourself and your career journey so far.
My introduction to the world of work was in my second year of university, while I was studying Literature at Warwick. I had the privilege of joining Lloyds Banking Group on the Human Resources Internship scheme and was later referred on to the Graduate Scheme. I did that for about two years post-university and then rolled off into the Corporate Affairs arm of the organisation in 2019.
Since then, I have held a mixed bag of some really interesting roles, acting as Communications Business Partner for Commercial Banking, then Responsible Business & Inclusion and presently as Corporate Communications Manager, supporting our CEO and Chairperson's communications and engagements. So overall, it's been an interesting and growth-inducing journey. I never thought I'd land in the financial services sector when I started off as an English Literature graduate, but here I am and still enjoying it thoroughly!
What opportunities did the Lloyd's Graduate Scheme offer you?
An immersive experience that saw me travel (figuratively) to various pockets in the people landscape, from Conduct Investigations, to People Partnering and Colleague Insights teams. As part of the regular rotations, I also worked with the Marketing Communications team in our Chief Customer Office which was my first taste of working in a communications team of any kind and more importantly solidified my resolution to land in that space once the programme had concluded.
The scheme not only gave me a peek into being a working professional and the responsibilities that it entails but it also stretched me on a personal level – attributes of time management, leadership, organisation and coordination spilt into my daily life and really helped me mature from a 'recent graduate' to an 'adult.' In one line, I would describe the Graduate Scheme as a perfect cocktail of opportunities and experiences to launch young professionals into the next stage of their careers.
As graduate schemes are highly competitive, how would you suggest candidates can ensure their application stands out?
Something I read when drafting my applications as a university student and I think still holds true is to identify a problem, issue or a known frustration the specific field you're applying in is grappling with and demonstrate how you can fill that gap or your desire to fix the problem even if you don't know how. This shows you have a bigger picture of the organisation you're opting for and also your place in it.
What would you say has been the highlight of your career so far?
It's been one long learning curve and a very exciting ride so far. The main highlight for me has to be from last year when as Responsible Business & Inclusion Communications Business Partner I had the opportunity to craft our communications strategy to support the first anniversary of our Race Action Plan – the organisation's commitment to Black, Asian and Minority Ethnic groups. It was a high-profile week since this was on the coattails of the football racial abuse aimed at Black heritage English players following the Euro Cup final. So this was very much a topic occupying our news reports and dinner conversations and made it even more important to get the Race Action communications right, that is in an honest and no-nonsense manner.
Likewise, what has been your greatest challenge?
Thinking about the long term and where I want my career to go next. A five-year or ten-year plan is something young working professionals are often asked about and to be honest I sometimes find myself pondering on this, especially since our external environment is transforming so rapidly. So I think It's important to have a mentor or someone in a similar field who has been in your shoes to ask you the right questions that really make you think about what's next. It's easy for the curiosity and enthusiasm to dim a couple of years into a role or space but having someone who challenges you to keep that fire burning is very important. This has certainly supported me intellectually and professionally in my time here.
What words of encouragement would you give to other women who are considering pursuing a career in the financial sector?
Speak your mind and don't be intimidated. I'm only a few years in but so far it has been a very rewarding experience on various fronts. It's easy to get intimidated especially given the sector has leaps and bounds to go in terms of bridging the gender and ethnicity gaps but don't let the lack of representation in a room hold you back – instead let that fuel you to do better, be curious and work hard.
Finally, what advice would you give to your younger self?
To be more confident and ask questions, no matter how basic they may seem. It doesn't only help us understand the subject matter better but our curiosity allows the subject matter expert to view the topic in a new light. It's a win-win really! It also accentuates that while you may not know everything yet, you're invested in learning more and really that's the most important thing.