Marilyn Pinto, empowering girls with financial literacy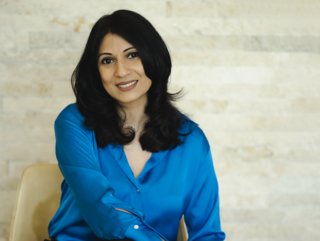 KFI GLOBAL founder Marilyn Pinto is helping teens make smarter financial decisions while providing them with tools to create financially secure futures
Dubai-based education company KFI GLOBAL specialises in financial empowerment programmes for teenagers and since its launch, has helped over 5,500 teenagers make smarter money decisions.

We sat down with Founder Marilyn Pinto to find out more about her mission and journey so far.

What inspired you to want to provide financial education for teens?
I didn't start this company because I noticed a gap in the market, I started it because I noticed a gap (more like a deep gaping hole) in my then eight- and ten-year-old daughters' understanding of money. While they were both academically smart, they were clueless about money, and this problem wasn't specific to them. Everybody else's kids seemed to have the same issue.
I didn't intend to start a company, I just wanted to enrol my kids in a programme that taught them about money in a thoughtful, holistic and intelligent way. There wasn't one. I knew what I wanted, and every programme I looked into came up way short. That's how and why I started KFI. It's a labour of love, created not just for my kids but for any kid who'd like to be financially empowered.
I'm on a mission to bring this life-changing education to more teens across the world because this will empower them to step up, stand out and live a life on their own terms. That's my promise – smarter, richer, braver teens – because that's exactly what the world needs.
What response have you received from KFI Global?
Winning the MAIA award for the Best Financial Literacy project for school earlier this year has definitely been a highlight. This was fantastic validation for all the work we've done in curating and delivering a world-class programme for teenagers and young adults.
Our ability to partner with some of the biggest and most respected financial institutions here in the Middle East to get this programme sponsored in schools and universities across the country. Thanks to this initiative, nearly 2,400 students have benefitted from our programme in one year and they didn't have to pay a penny as this was sponsored by financial institutions.
The feedback that we've received from our students and their parents over these past years is also a source of immense pride for me. It's heartening to see the difference this programme has made in the lives of the students and their families and I'm so thrilled to be part of their learning journey.
How have you taken a unique approach to provide financial literacy to children and teens?
I don't do 'cruel optimism'.
'Cruel optimism' was first coined by the historian Lauren Berlant. This is when you take a big problem with deep systemic causes in society — like obesity, stress, or financial illiteracy — and offer a simplistic solution in an upbeat manner.
It's optimistic because it implies there is a quick and easy solution to this complex problem.
It's cruel because the solution offered is very limited, not to mention short-sighted, and does not consider the deeper causes of the problem, so will fail to work for most people.
I am loathed to offer '3 quick tips' or 'byte-sized advice'. And that seemed to be exactly what the market was looking for – nobody was interested in the underlying causes or a long-term solution. It needed to be snappy and cute. I don't do either.
I was offering authentic optimism. This we where you identify and carefully study the deep-rooted causes and the likely obstacles you're likely to encounter and then lay out a plan to overcome those obstacles. This necessitates genuine concern and long-term thinking, which isn't easy to come by.
We also made it abundantly clear to all prospective financial institutions who were interested in partnering with us that we would never be advertising or selling their products to the kids in our care. That was a deal breaker and it did indeed scuttle many deals.
However, I've been very fortunate to partner with some of the leading financial institutions here in the UAE like Dubai Islamic Bank, Emirates NBD, and National Bonds who've wholeheartedly supported us and our vision.
I am so grateful to them because they really helped us scale this initiative by sponsoring this programme in schools across the UAE.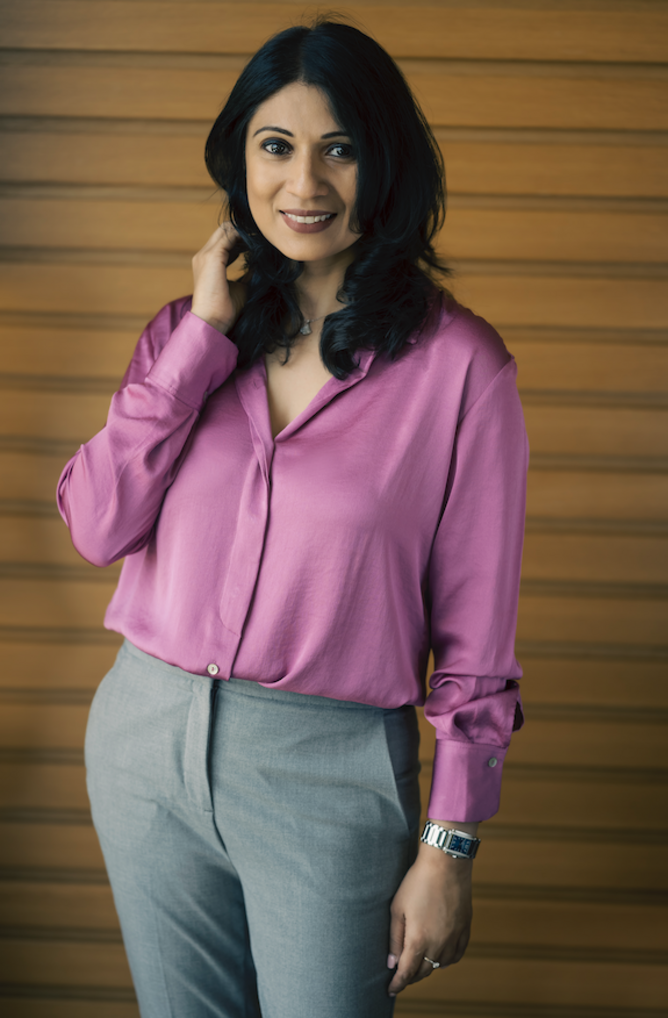 Tell us about your book Smarter, Richer, Braver – what does it provide teens and parents?
If you're looking for an inspirational, feel-good book about parenting, put this down quickly because this isn't it.
If you're looking for a book that will give you three hot tips that will transform your teens into financial gurus, then again, look away as this isn't it.
However, if you're looking for a book that has some hard truths and valuable insights about why our teens are so clueless about money, how important this skill is, the ways it will transform their thinking and lives, what to look for in a good financial education programme, the common mistakes to avoid and a blueprint of how to financially empower them while keeping your sanity, then this is exactly the book for you.
This advice isn't from an academic's desk or an investment banker's multiple monitors, it is battle-tested on the treacherous terrain of teen classrooms and family dining tables.
What advice would you give to teens – especially girls – who are curious about expanding their financial education?
Women are socialised to believe that they are bad with money and that it's unfeminine to talk about money. They are often portrayed as shopaholics and commonly seen deferring to men when it comes to making money decisions. Across the world, women trail behind in financial literacy scores. Since financial literacy is the bedrock of financial empowerment, women then tend to be less financially empowered, which is a crying shame because we need it more. According to Tanya Somanader in 'Chart of the week: The persistent gender pay gap', women typically earn around 80 cents to the dollar (it's even less for racial minorities and women of colour).
Being truly financially empowered does wonder for women. It builds their self-confidence and helps them make smarter decisions, not just with regard to money but to other aspects of their lives as well. I'd implore every teenage girl to take the time to get properly financially educated.
What would you say has been the secret to your success?
I'm not striving for success, what I am striving for is significance. I want to make a significant contribution to how teens are being financially educated. I want to make a significant difference in the lives of a hugely significant number of teenagers.
The secret is consistency. To keep doing what's important to you for a long time. That's when you're able to attain mastery and excellence.
I also never stop learning and am continually educating myself. This is crucial to being able to consistently deliver a world-class programme. By constantly experimenting and tweaking the content so that it keeps getting better each time.