Meet Gracie Tyrrell, co-founder and CEO of Squirrel Sisters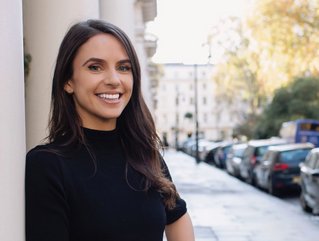 Gracie Tyrrell
Gracie Tyrrell, co-founder and CEO of the award-winning company Squirrel Sisters, provides delicious snacks that are low in sugar and good for your health
Hi Gracie, tell me about yourself and Squirrel Sisters.
I am the co-founder and CEO of Squirrel Sisters, an award-winning, no added sugar snacking company. We have a range of snack bars, nuts, and share bags that will satisfy your taste buds as well as your health... our slogan is #TreatYourHealth. All our snacks contain no added sugar and they are vegan and gluten-free.
I launched the business in 2015 with my sister Sophie after she was diagnosed with a heart condition that required surgery. After the surgery Sophie started reacting really badly to sugars and processed foods, she could not tolerate any sugar in her diet. Trying to find tempting foods for her that had no added sugar was almost impossible so I went on a mission to research foods that would be suitable for her. I couldn't find any and I was shocked at what I discovered about the majority of snacks that I found, so I started to create my own recipes for her that were healthy, tasty and naturally sweet.
Squirrel Sisters snacks can now be found in stores across the UK like Holland and Barrett and we are about to launch in Boots. We have just started exporting too with a launch in Spinney's (Waitrose) in the UAE.
What makes Squirrel Sisters unique?
Having spent a good few years researching ingredients and brands when creating treats for Sophie it was clear that there was a huge gap in the market for genuinely good for you, great tasting snacks. The majority of snacking brands add syrups or sugar alternatives to their products, which in some cases can be just as bad if not worse than refined sugar. Our snacks contain no added sugar and they taste amazing (we've got the awards to back that claim up). Our snacks have also been certified by Sugarwise, an international authority for sugar claims against food and drink.
How did you find launching a business with your sister? How has this changed since she's taken a step back?
Launching the business with my sister was amazing, it's been incredibly special experiencing the business journey together and being there for each other during the highs and lows. Trust is essential when running a business and being sisters meant we trusted each other implicitly, the kind of trust that you only feel with family.
We started the business when we were quite a bit younger so naturally, things have evolved in our lives. Sophie now has two gorgeous young children (my niece and nephew) so has taken a step back to focus on them and her new venture.
It's definitely been different running the business solo and has been very challenging, but I am really enjoying it and feel so passionate about the brand and mission.
How did you ensure the business remained completely independent?
We have always taken as little risk with investment as possible. We started the business using a small amount of our savings and both freelanced whilst we established our brand, production and routes to market. Then once we were confident that we would be generating turnover we both went full time. We were also really lucky because Sophie's husband is a graphic designer, so he was able to create our brand for us. Brand design can cost thousands so we were really lucky that he could do this for us. We also built really good relationships with our suppliers who were fully on board with what we wanted to do, which meant they wanted to support us and our mission.
What have your greatest career achievements been?
Running your own business is incredibly rewarding. I love that I can bring my passion to life and make a difference. There is nothing quite like seeing your hard work pay off so for me a big career achievement has been getting stocked in some major retailers, I still get so excited when I spot my snacks when I'm out and about. Also, publishing a cookbook called 'Naturally Delicious Snacks & Treats' and getting Squirrel Sisters featured in some amazing publications like Vogue, Women's Health, Evening Standard, and many more.
Likewise, what have been your greatest challenges?
On the flip side launching into retail is tough especially as a small business with no investment. Retailers expect a certain level of investment for marketing and also have margin expectations, which are sometimes so high that it doesn't make it commercially viable to launch into certain stores. It's also been incredibly challenging competing with some of the brands we sit next to on shelves that have huge budgets.
What would you say has been the secret to your success?
Being truly passionate about what I'm doing and staying true to my mission. Passion is crucial; you have to be passionate about whatever it is that you are doing because if you don't have the passion and the belief then it won't work. There will be so many challenging moments and there have been plenty of times where I've felt like giving up, but my passion for what I'm doing has kept me going and pushed me through those tough times. It's all about passion, persistence and patience.