Natasha Bowman, creating positive workplaces for everyone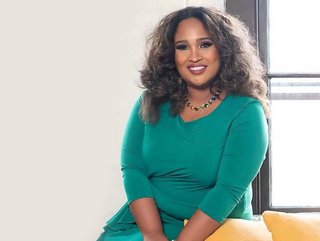 Natasha Bowman, President and Founder of Performance ReNEW
After a disrespectful encounter with an ex-boss, Natasha Bowman made it her mission to create inclusive and positive workplaces for everyone
Natasha Bowman, also known as The Workplace Doctor, is the President and Founder of Performance ReNEW. Natasha works closely with individuals and organisations alike, to ensure that everyone feels seen and uses their voices in the workplace. And if they struggle to do so, she shows them how.
1. Hi Natasha! Tell us a little bit about yourself.
As the President and Founder of Performance ReNEW, a leadership development, talent management, and DEI consulting firm, my goal is to make the workplace a positive environment to be in.
But I actually began my career as a labour and employment law attorney, but early in my legal career I decided that I didn't want to be on the dark side of misconduct in the workplace. I wanted to be proactive and intentional in creating positive and inclusive workplaces. I am also the author of the books "You Can't Do That at Work!" and "The Power of One: Leading with Civility, Candor, and Courage", which will be released early next year.
2. Has there been a defining moment in your career that impacted where you are today?
Absolutely! Before going to law school, I worked at a mid-sized law firm in Montgomery, Alabama. It was while working there that I was inspired to be an attorney. On my last day before leaving for law school, one of the partners noted that I was leaving and wished me well. Later that day, the only other Black female that worked at the firm came into my office and shared with me that when she visited one of the senior partner's offices that day, he said: "Congratulations! And good luck in law school!". She replied: "I'm not going to law school, Natasha is". "Oh, so who are you?," he replied. She had worked there for five years; I had worked there for three. To him, we were the same person. I felt like I had lost my identity. I committed right then that I would do everything I had the privilege to do to make every person seen, heard, valued, and respected in the workplace.
3. What are your key focus areas and passions for coaching?
My key focus and passion are to create inclusive work environments for EVERYONE. Many of my colleagues focus on specific demographics, but I focus on everyone. Even those that don't have visible differences that experience inequities. I recently shared with my social media following that I was diagnosed with bipolar disorder during COVID. That added another dimension of diversity to me. Many organisations have not focused on the neurodiverse, so I plan to help them create inclusive environments for them.
4. How important is it that topics such as mental health are spoken about in the workplace?
It is essential. Everyone should have the opportunity to thrive in the workplace regardless of their visible or invisible differences. What's compelling is that toxic work environments cause many mental health struggles. Therefore, it is imperative to speak about mental health in the workplace and how toxic work environments contribute to this mental health pandemic.
When employees struggle with mental health issues they often lose productivity and their attendance decreases. And their best talent ultimately leaves.
5. We love how you use your story for educational purposes. What do you see is the main benefit of this?
When we share our stories, we help others walk in our shoes. When others have the opportunities to work in our shoes, they can show empathy, then become allies. The workplace needs more allies!