Rhiannon White, helping women understand their bodies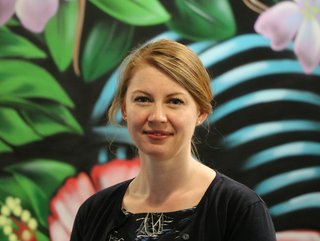 Rhiannon White
We caught up with Rhiannon White, Chief Product Officer at Clue, to discuss the motivational career journey that led her to her current role
Rhiannon White has a strong passion for working in technology and became the Chief Product Officer at Clue in March 2022. Originally from a small rural town in New Zealand, Rhiannon studied liberal arts and began her career in communications and marketing. She followed her fascination with people and their motivations, which led her to work in political marketing for a few years, including a national campaign.
After moving to London, Rhiannon landed a marketing role at the BBC and later transitioned to product management with the guidance of supportive mentors and colleagues. She later moved to California to work as a product manager at Shazam, where she struggled initially, but eventually found her footing and fell in love with the field. Rhiannon's passion for product management brought her to Clue, where she now works to help millions of people worldwide understand and take control of their reproductive health.
Hi Rhiannon, firstly, what do you enjoy most about your role at Clue?
Coming to Clue was both a professional dream as well as a result of a personal experience. As a product leader, it's a privilege to help build something that really makes a difference in people's lives.
People use Clue to understand their bodies. To see if they're "normal." To monitor chronic health issues. To start their families. And it's built by people motivated to help people learn about themselves, to understand their patterns and act on that information and data.
The fact that our product has a central, transformative place in our customers' lives is an immense privilege and one I take very seriously.
Clue's mission is to empower women – why is this important to you?
Reproductive health is something deeply important to me. When I was in my mid-30s, my husband and I went through fertility struggles. It was such a heartbreaking, hard time in our lives.
And it was then I realised how many deeply anchored assumptions and misconceptions I had about fertility. It was embarrassing that I – a healthy adult with a career and a long marriage – did not really understand how to get pregnant. And when I was going to each appointment, where specialists closely tracked my cycle and health data, I thought, if I had understood that tracking data was the first step in starting a family, could I have done this better?
Really understanding the data and insights was liberating. The data empowered us to start our family – even though our first child was conceived with the help of fertility treatments, for our second and third, we were able to conceive without intervention.
And one of the main reasons I came to Clue is that the tool has so much promise to help people achieve their health goals, whether it's to start a family, understand if something they're experiencing is something they should see a doctor about, or even prevent a pregnancy.
What do you believe the most important attributes of successful leadership are?
First, it's so important not to judge or assume. To do the work of actually talking to teams and customers. You've got to do the work to gain insights into these two critical groups. There's no shortcut to this work, just the hard work of listening and empathising.
Second, leaders understand that the true power is in "we" – not "I." When you are working alongside a team, anything is possible. You can run further, and faster, and reach so much higher.
Last, the best leaders learn from each other. Everything I have learned is because of people that helped me solve problems: peers and colleagues who took the time and patience to work through a problem together.
As a mother of three, what advice would you give to other mums with busy careers?
Children are amazing because they're getting to know themselves at the same time as you are getting to know them, so you're all discovering new things every day. They come into this world through us, but they're not 'ours'; they're their own selves. And they're only with us for a short while so I try to remember, in the times when I'm really at the end of my tether, 'one day I'll be sad that they don't do this any more!'
Having empathy for both your children and yourself is so important. I'm lucky that my husband is full-time with the kids while I work. Literally, I could not do what I do without him, but not everyone has the same situation.
I feel like everyone is doing their best and we're all learning on the job in both our personal and professional lives, and that it is enough.
What has been your greatest success with Clue?
In 2022, the team launched Clue Conceive, a tool that helps people understand their fertility and get pregnant faster. We're seeing great engagement with the tool, and I'm eager to roll it out to more customers globally.
The team also is rolling out a relaunch of the app, which includes adding 40+ new evidence-based tracking options, additional personalised cycle insights, and the addition of Dutch, Indonesian and Swedish options in the app.
There's so much to come in 2023 and beyond, and I'm so excited to share more with our customers.
Likewise, what has been your greatest challenge?
There is so little data, understanding and research on female health. And so the mission we have at Clue is to help bridge the gap. Unfortunately, we can't prioritise every feature. Product leaders have to say no; otherwise, you can't create anything of substance. Because of the need for the product, we need to stay focused.
Our goal is to create a medical-grade solution that helps people have autonomy over their biology; in fact, Clue Conceive is CE-cleared. The stakes are high, and it's challenging.
What advice would you give to your 15-year-old self?
I'd share two pieces of advice with my younger self. First, take the meeting, and the risk! Say yes to new opportunities, even (maybe especially) if it's uncomfortable.
And second: success is in the conjunction of thinking and doing. You have to balance being thoughtful and thorough with execution and follow-through. And it can be a tough thing to balance. But, most worthwhile things in life come from hard work, doing the work is what enables us to excel.