Rising Star: Amelia Sordell, Klowt founder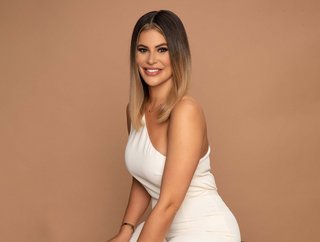 After starting her business alone in her bedroom during the global pandemic, Amelia Sordell has now created the personal branding empire that is Klowt
With over 120,000 LinkedIn followers, Amelia Sordell clearly has a knack for marketing. So much so that she decided to go it alone and launch Klowt, an agency that brands people, not businesses. We sat down with Amelia to hear her honest insight into being a start-up founder, as well as her greatest successes, challenges and advice for other women.
Hi Amelia! Please tell us about yourself and how you became the founder and CEO of Klowt
I started off my career as a job hopper. I've been a headhunter, a PR, and I've done events, but all roads seemed to lead me back to marketing. When I was in the headhunting ecosystem, I found that the most effective way to get a client's attention was to run marketing campaigns – which sounds ridiculous, I know. I quickly learned that I could market to a specific part of society that I wanted to sell to without making 100 calls a day. My boss saw that I had a talent for this and hired me as the company's marketing manager – so that's what sparked my passion for marketing, particularly personal branding.
Now, I'm the founder and CEO of Klowt, a personal branding agency. We work with senior leaders and make their social media platforms 'boom'. This could be anything from getting them on a podcast or creating websites – basically, anything that falls in between the branding spectrum, but for people rather than businesses.
So, what makes Klowt unique?
We practise what we preach – and we're always told this by our clients. Every Klowt employee has built on their own personal brand and has continued to learn by doing, so they can acquire their own skills, rather than only inheriting mine.
I'm a big believer in this technique, as if you're going to sell something – say a cupcake for example – you need to know what it feels like, what it tastes like and how to make it before you can sell it to someone. Personal branding is no different.
You launched Klowt in the middle of the Covid-19 pandemic. That must have been tough, right?
For the first four weeks, I was running on fumes – I was exhausted! But I had a great combination of luck and hard work; a lot of people don't like acknowledging luck, but I think it's incredibly important to understand that it doesn't reduce an individual's hard work.
When Klowt started out, I already had around 15,000 LinkedIn followers, so I asked my network for help and found my first two paying clients. I didn't have any investment or capital – every single piece of growth came from generating sales, which I think is quite unique for an agency.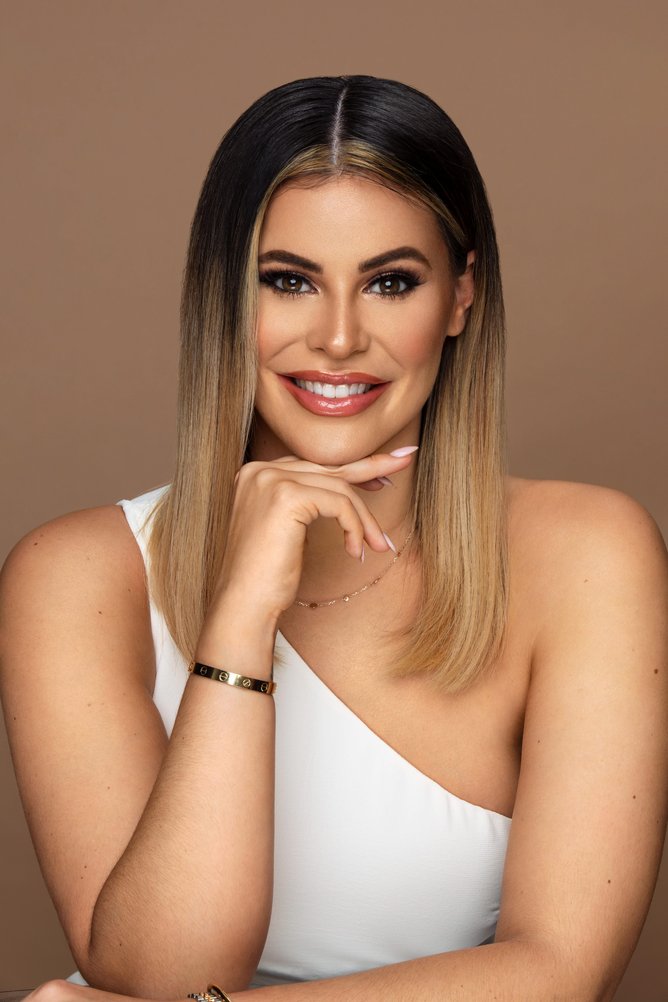 From your experience, what's the reality of being a start-up founder?
This is something I wish more people were honest about! Online, you see a lot of business owners preaching boundaries, which is great, but from my experience, it's simply not true. People that have already become successful find it very easy to tell others to only work 9-5, for example, but when you're trying to get your business off the ground it needs much more than that. It's late nights, early mornings, and a lot of hard work; the reality is if you want extraordinary results you need to put in extraordinary effort. Sometimes, this leads to burnout, not having holidays and feeling like it's all too much. You give your life, blood, sweat and tears to a start-up. It's not pretty and it's not sexy, but it is worth it.
Through the blood, sweat and tears, what has been your favourite 'pinch me' moment since launching Klowt?
Hiring people. It was the scariest decision I have ever made – knowing that someone else was depending on the success of the business. Luckily, I have a f*** it attitude, and I went ahead with it because I knew it was the right thing to do.
I also can't believe we have an office in Covent Garden, London! We came from a tiny little box in north London, moving to Soho and now we're well and truly in ad-land, which is something I still can't really get over.
On the flip side, what's been your greatest challenge?
I really struggle switching off. Even though I like to take holidays and go on spa days, for example, my brain is always working and I'm constantly dumping notes on my phone. I call it 'high-performance syndrome' and there's one particular girl on my team that also has it. I find myself looking at her calendar and reminding her to take annual leave because I wish someone had done that for me.
On a similar note, it's hard to find the right employees. I'm passionate about only employing staff and clients that have the same values as me and Klowt, but finding that is like a needle in a haystack.
What advice would you give to other girls or women who want to launch a start-up?
Firstly, don't listen to your friends and family. They only want the best for you and they'll be very concerned that you'll fail, so they may offer overly cautious advice. They're also probably not your audience, so seek people out who have achieved what you want to achieve and ask for their logical advice.
Secondly, don't let your lack of confidence stop you from reaching your potential. A lot of women are people pleasers, so we worry about pushing back or asking for pay rises, for example. It's like we've been socially conditioned to fit into a conformist box of what a woman should be like. We need to find a way to muddle through that self-doubt and imposter syndrome. Self-doubt makes you human, but it also makes you competitive because you know where your weaknesses are and what you need to do to improve them.
Thirdly, your mind is so much more important than your weight. I wish that someone had told me to stop worrying about what I looked like when I was 21 and to just focus on being happy, healthy, and doing what I love. I was so desperate to seek validation from other people based on my external appearance that I never did any internal work. It's taken me 32 years to get to the point where I love my life, I love my body, my head, my hair – everything! Only you care how skinny you are, but it doesn't make any difference to your career or your quality of life, so you may as well eat the cake and enjoy your life.
Finally, just f***ing do it. You can come back from anything. My first business failed dramatically and I consequently lost a lot of money. But here I am now, better than ever.