Susan Maginn, leading Capgemini's inclusion efforts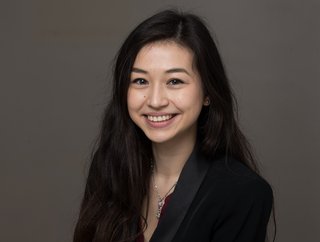 This week, we're shining the spotlight on Capgemini's Susan Maginn, who is passionate about increasing the company's DEI efforts
Half-British and half-Chinese management consultant Susan Maginn is at the forefront of diversity and inclusion at her global firm Capgemini Invent. Born in Tokyo and raised in Hong Kong, Susan first moved to the UK to complete her Bachelor's degree in English Literature at Durham University, before going on to attain a Master's in English Literature at the University of Oxford.
Within a year, Susan published two articles in the Conradian and won the Juliet McLauchlan Prize for new Conradian scholars. However, emboldened with a desire to make more tangible changes in society, she soon pivoted away from academia towards a career in management consultancy.
Susan is now a manager at frog, part of Capgemini Invent, working with major global Consumer Products companies such as Unilever, Nestle, and Coty. A passionate strategist and change maker, Susan works closely with clients to innovate, design, and deliver digitally-enabled business transformation across marketing, eCommerce, customer experience, data, and technology.
A diversity and inclusion leader
In addition to her day job, and as a testament to her commitment to diversity and inclusion, Susan leads the "Women@Capgemini Invent" network at Capgemini Invent for the UK, having scaled it in 2018 from a small graduate recruitment initiative into a company-wide employee network.
The UK network has also been the blueprint for successful launches of "Women@Capgemini Invent" networks globally within Capgemini Invent including in Germany, Belgium, France, Spain, India, and the Netherlands.
The network works closely with HR and recruitment, with a vision to create and nurture a supportive and empowering environment for women in the workplace. It now spans eight workstreams covering a range of topics such as career development, recruitment, health and wellbeing, parental leave, networking, mentorship, and more.
Some of the network's most recent successes in the past month include the launch of a Return to Work coaching initiative, an expert panel talk on "Squiggly Careers" and diverse career experiences, and a session aimed at building awareness of menopause in the workplace.