Top 8 women who changed the world for the better in 2022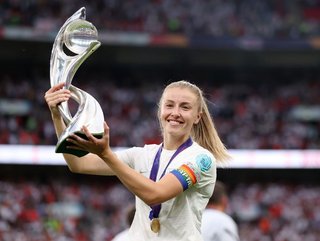 Credit: Getty Images/Naomi Baker
Over the past 12 months, we've seen some truly exceptional women making headlines. We reflect on just eight inspirational women the world saw in 2022
From advocating women's rights to changing policies in courtrooms, we celebrate just eight of the amazing women who have changed the world for the better in 2022.
08: Leah Williamson
Lionesse captain Leah Williamson made history during the UEFA Women's Euro 2022, by becoming the first woman to lift a major trophy with England after they defeated opponents Germany. Since the win, Leah and her teammates have been advocating for "real change", to ensure women's football gets the recognition it deserves
07: Ayesha Malik
Ayesha Malik first came to the world's attention when she outlawed "virginity tests" for rape victims in Pakistan during the summer of 2021. More recently, in 2022, Ayesha was appointed and sworn into Pakistan's Supreme Court, making her the first female in the country's history to hold the position. She now sits on the bench alongside 16 male colleagues and is a figure of hope for other girls.
06: Zara Rutherford
At just 19 years old, Zara Rutherford became the youngest woman to fly around the world solo. She embarked on her cross-world flight on August 18, 2021 and reached her final destination in Belgium after 5 months. Zara hopes her achievement will inspire more women to become pilots.
05: Preet Chandi
Preet Chandi made headlines for being the first woman of colour to complete a solo expedition to the South Pole. Her decision came after she spent months skiing solo and unsupported across Antarctica, which inspired her to tackle the 700-mile trek in 40 days — completely on her own.
Once she had completed her challenge, the British-born Sikh army officer shared that she hoped her adventure will inspire others to push their boundaries and defy cultural norms.
04: Xiomara Castro
In January, Xiomara Castro became the first female president of Honduras. During the election, she received the highest number of votes in the country's history – 1.7 million. Xiomara is seen as a symbol of hope, as she has pledged to fight for the rights of women in Honduras. In a speech, she shared: "Two hundred years have passed since our independence was proclaimed. We're breaking chains and we're breaking traditions."
03: Amy Schneider
After becoming the first transgender contestant to qualify for the game show Jeopardy!'s Tournament of Champions, and becoming the show's most-winning woman, Amy Schneider inspired thousands of viewers. Amy, a former engineering manager, was applauded for being her authentic self and was inundated with positive messages from the LGBTQIA+ community after her episode aired.
Amy said: "Somebody said their grandfather was using the right pronouns for a trans person for the first time ever. That made me realise I was making people's lives better."
02: Elnaz Rekabi
Iranian climber Elnaz Rekabi made headlines earlier in the year for competing in the IFSC Asian Championships without a headscarf. Iran enforces a strict dress code, where women must cover their arms and legs with loose clothing and their hair with a headscarf when officially representing the country abroad. Elnaz's actions were believed to be a response to the protests after Mahsa Amin's death.
01: Ketanji Brown Jackson
Ketanji Brown Jackson was elected as the first Black woman to be nominated to the US supreme court, replacing Justice Stephen Breyer. The 51-year-old is also the third African American on the high court and the first former federal public defender to become a Supreme Court justice.