Top 8 US companies supporting employees through abortion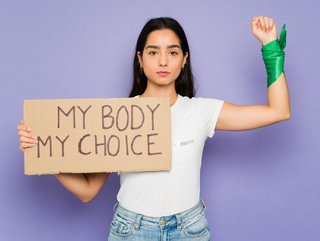 Credit: Getty Images
The Roe v Wade overturn has shocked the globe – but here are eight companies that have pledged to support female employees seeking an abortion
Hearts broke across the globe when the Supreme Court voted 6-3 to overturn Roe v. Wade, stripping thousands of women in the US of the right to have an abortion. Although many women were left feeling powerless to the situation, many businesses have stepped up to support employees who wish to travel to areas where abortion is still legal.
08: LyftAfter announcing that it will cover travel expenses for women in need of an abortion, Lyft described the Supreme Court's decision as an act which "will hurt millions of women by taking away access to safe, and private reproductive health care services." The company has also expanded its legal defence to protect drivers who could be sued for taking individuals to abortion clinics. The company said: "No driver should have to ask a rider where they are going and why."
07: BuzzFeed
BuzzFeed's chief executive, Jonah Peretti said: "The decision is so regressive and horrific for women that it compels us to step up as a company to ensure that any of our employees who are impacted have funding and access to safe abortions as needed." The statement was made after BuzzFeed announced that it would provide stipends for employees who need to travel for abortions.
06: Warner BrothersThe entertainment giant said it would cover travel expenses for women who want abortions. A spokesperson from Warner Brothers said: "In light of the Supreme Court's recent decision, we immediately expanded our health care benefits options to cover transportation expenses for employees and their covered family members who need to travel to access abortion and reproductive care."
05: PatagoniaOutdoor clothing retailers Patagonia has pledge to cover expenses for women employees who wish to travel to get an abortion, On LinkedIn, the company said: "Caring for employees extends beyond basic health insurance. It means supporting employees' choices around if or when they have a child."
04: Starbucks
Earlier in the year, coffee giant Starbucks announced that it would cover employee travel expenses for abortions. Sara Kelly, senior vice president at Starbucks, said: "It doesn't matter what you believe, it doesn't matter where you live, it's about access to health care." She continued to state that employees will be able to access the benefit confidentially.
03: Bank of America
As the second largest bank in the US, Bank of America has expanded its list of medical treatments that are eligible for travel expense reimbursement. In a statement, it was announced: "This list will now includes cancer treatment, organ transplants at centers of excellence, reproductive health care including abortion, and hospital admissions for mental health conditions."
02: H&M
Women employed by H&M and living in states that prohibit abortions will have their travel and transportation expenses covered. H&M says: "Not only is supporting access to comprehensive reproductive care for our colleagues pivotal in supporting our women-led work force, but also crucial to our commitment toward full gender parity and equal opportunity in the workplace and broader society."
01: Salesforce
Salesforce announced that it would relocate employees concerned about their ability to get abortions. The company announced: "We will continue to offer our longstanding travel and relocation benefits to ensure employees and their families have access to critical health care services."