UK government to launch review of women's football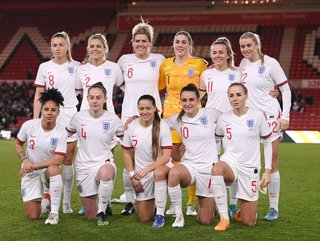 Credit: Getty Images/Stu Forster
In a bid to boost gender parity in women's football, the UK government has agreed to review the sport following Tracey Crouch MP's recommendation
Women's football will be reviewed by the UK government this summer "to achieve greater parity with the men's game".
The review will be independently chaired and supported by an expert advisory panel, to examine issues affecting women's football at grassroots and elite level. Findings are expected to be published by the end of 2022.
The review follows after Tracey Crouch MP recommended that women's football should be "given its own dedicated review" in the Fan Led Review of Football Governance, which was published in November 2021.
Sports Minister Nigel Huddleston said: "Women's football is a growing force. The 2019 World Cup captured the hearts and minds of the nation, and with greater participation, employment and visibility in the media, I am confident that EURO 2022 will inspire more women and girls to get into our national game as we work towards parity across all sports.
"Despite these positive signs for the game, it is clear that an assessment of the value of the women's and girls' game is needed, to ensure it is properly financed for the long-term. The time is right for a thorough review of the women's game to ensure all is being done to support its further growth."
The review comes as the women's team prepares for a high-profile summer, as England will host the Euros and the final will take place at Wembley, London. More than half of the 700,000 tickets have been sold during the pre-sales and public ballot window, meaning the tournament has surpassed Euro 2017 sales, which sold 240,045 tickets.