Understanding the importance of mentorship with Monica Bajaj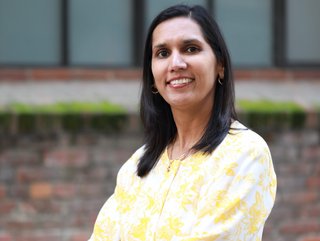 Monica Bajaj
Monica Bajaj, Vice President of Engineering at Okta, discusses her greatest career successes, challenges and advice to other women
Monica Bajaj is a technology executive currently serving as a Vice President of Engineering at Okta, a security and identity company, responsible for building a frictionless developer experience at scale for the Consumer Identity Cloud offering (CIAM).
We sat down with Monica to discuss her trailblazing career in the tech sector.
Hi Monica, could you briefly tell us about your career and your role at Okta?
At Okta, we focus on simplifying the authentication experience, making it as secure and at scale thus enabling billions of logins per month for various businesses. My decades of experience in tech have allowed me to focus on building diverse global teams and scaling technology across multiple industries, including consumer/ enterprise, infrastructure, DevOps, and security.
Prior to Okta, I was a Senior Director at Workday where I led the Product and Engineering teams for building a SaaS platform for the Workday customer community. Before Workday, I spearheaded the portfolio of artificial intelligence for the Talent Management Product suite at UKG and successfully launched Employee Voice and Performance management products. Prior to UKG, I led several leadership roles at Perforce, NetApp and Cisco.
I earned my Master's in Computer Science from IIT Mumbai, India, and outside of work, I am very active in programmes around mentorship, diversity, and supporting women and young girls in their educational and professional pursuits. In 2021, I received the "Mentor of the Year award" and was recognised as one of the top 60 Women technical leaders by the Girl Geek X Community. I have also served on the board as Technology and Chief Compliance Officer for Women in Localisation, a global community.
On a personal front, I am a mother to two lovely kids and a proud scout mom. I have lived in the Bay Area, California for the last 20 years.
What inspired you to become an engineer?
Since I was a kid, I've always been curious and wanted to do something unique. Early on I was interested in STEM, which then evolved into an inclination towards math specifically, which put me on a path towards becoming an engineer. In my career now, I solve problems through math every day.
What challenges have you faced while working in a male-dominated industry, and how have you overcome these?
One of the gender biases I've personally encountered is the unequal advancement opportunities for women in tech. I've seen fewer women be promoted than their male counterparts. Another big challenge is the slogan "are women technical enough?" This is a pet peeve of mine, since knowledge and calibre should never be tied to any specific gender.
In order to overcome these biases and disprove people, it is important to continue to invest in yourself; speaking and standing up for oneself is very critical. One may or may not have a mentor or sponsor at all times, but believing in yourself and turning that into action is always needed to overcome these hurdles.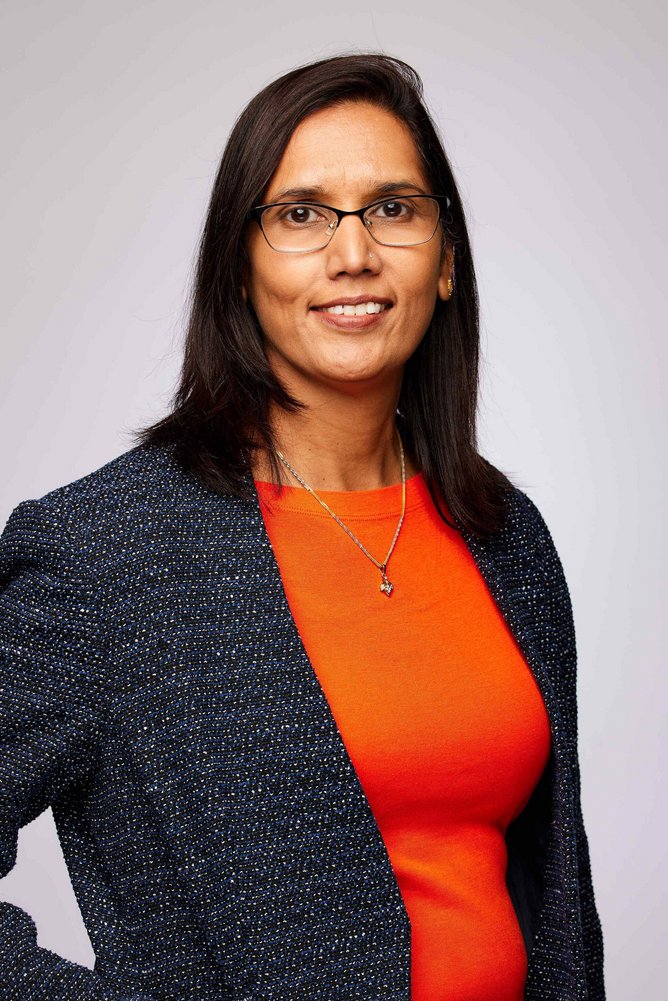 Monica Bajaj
How do you look to elevate women and young girls in STEM?
When it comes to elevating women and young girls, I have two go-to approached. I love the Shine Theory, which is the idea that when you help another woman rise, we all shine. "Build other women up! If you see your co-worker doing a great job, give them credit – tell your boss or other co-workers".
It's also important to understand the value of giving: Giving back to the community creates a sense of purpose. If you are capable, blessed, and fortunate, take time to give back and create a stronger and thriving community around you by mentoring or sponsoring. At this time, I am leading efforts for Women at Okta and also at SheTO, an organisation focused on Women Engineering leaders.
In addition to this, I can share a few pieces of advice that I leveraged as I grew in my career.
Be comfortable while being uncomfortable and embrace challenges as opportunities. This is the best way to learn.
Take time to invest in yourself at a personal and professional level whether it is having a Yoga routine or learning a new skill
Building your personal brand with clarity, consistency, and credibility
Seek a mentor who you can trust
Last but not the least, build your own network
There is a famous quote by Christopher Robin that I always remind myself: "You're braver than you believe and stronger than you seem, and smarter than you think". Hence believing in oneself is critical for your own success.
When did you begin mentoring? Why was this important to you?
Mentorship is not just a word for teaching or sharing your experience, it's about engaging yourself with passion, and uncovering the skills and strengths of a mentee. How beautiful is that! My mentorship journey started in 2013 when I had an opportunity to be a mentor and a mentee both. I am very passionate about mentorship because it builds meaningful connections that impact human lives at work, at home, and around your communities. I feel that mentoring is a science, a way of exploring and providing new ways of thinking to a mentee. By being a mentor you can provide tools such as simple experiences, shortcuts, and connections to a mentee. As a mentor, you also gain some tough problems to analyse and gain your own experience. It has taught me what it means to be a great influencer and also to be influenced. Most importantly, it's the trust between a mentor and a mentee that reminds me that it's not about creating or enforcing your own image in them but showing them the path to create themselves.
What have you personally learnt through being a mentor?
Personally, it has helped me to be a stronger leader and to focus more on my patience, my listening, and my work-life balance. It has given me a platform to gain new perspectives and a feeling of gratitude.
What has been the proudest moment of your career?
Getting my Masters at IIT Mumbai, one of the top-notch schools in India was one of my proudest moments. This is an important highlight of the journey of my life since it taught me one thing: "To be a champion, compete; to be a great champion, compete with the best; but to be the greatest champion, compete with yourself."